Company Logo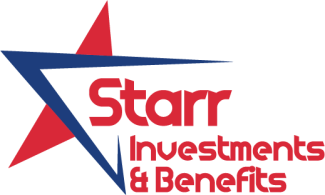 Email
kirby@starrinvestments.com
Disclaimer
Financial Advisors do not provide specific tax/legal advice and this information should not be considered as such. You should always consult your tax/legal advisor regarding your own specific tax/legal situation.
Separate from the financial plan and our role as a financial planner, we may recommend the purchase of specific investment or insurance products or account. These product recommendations are not part of the financial plan and you are under no obligation to follow them.
Life insurance products contain fees, such as mortality and expense charges (which may increase over time), and may contain restrictions, such as surrender periods.
Jim Starr is a Registered Representative offering securities through United Planner Financial Services, Member: FINRA, SIPC. Starr Investments & Benefits and United Planners are not affiliated.
This information is intended for use only by residents of Alaska, Arizona, California, Idaho, Montana, Oregon, and Washington. Securities-related services may not be provided to individuals residing in any state not listed above.
9016 East Indiana Ave Suite C
Spokane , WA 99212
United States
Company Description
We are dedicated to providing investment management and strategic wealth planning that is right for you. Simply put, we strive to be our client's trusted advisor.